Work With Us!
Being informed is the key to a smooth and successful home purchase. We want to arm you with the knowledge to make the best decisions and save you valuable time, money, and stress. A brief phone conversation with us may be life-changing. Whether you are looking to purchase a home for you and your family to live in, or if you're looking for an investment property, contact us.
---
Recent Blog Posts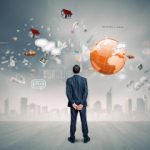 What are the best real estate lead generation options today? Where and how can real estate agents, investors and other related industry professionals generate more leads for buying, selling and renting properties? What are some of the little known benefits, and pitfalls of common real estate lead generation channels today? Here are 12 ways for real estate […]
more >>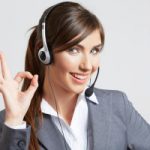 The real estate industry caters to independent strategies. For every investor, there is another way to go about conducting business. Some may prefer to utilize the convenience of technology while others want to maintain personal relationships. However, for one reason or another, there remains a void between these two independent strategies. Smart investors will figure […]
more >>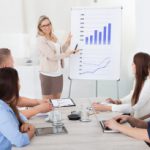 "Investment is most intelligent when most business like" – Warren Buffett If investing is better when conducted most business like, does it mean that more real estate investors ought to be investing in a more businesslike fashion? Should every real estate investor be investing as a business? What does that really mean? What does it look […]
more >>
Testimonials
"Looking for a homebuilder but don't know who to trust? My wife & I found ourselves in this situation 1 1⁄2 years ago when our house blew away in the Dec. 26 Garland tornado. Bits & pieces of the house and
memories we had built over a lifetime were gone, scattered to parts unknown in the blink of an eye. But Providence had mercy on us, and He brought the Cozarts into our lives.
We never had to fret for a moment. They wrapped us in their
expertise and brought a crew of craftsmen to bring order back into the chaos. We watched every nail, every board and every piece of our new house as it was built, with communication we hardly dared to expect. A few months after the giant Claw came and swept away the wreckage, we moved back into our home; on time and within the budget we had agreed on.
Cyrus provided personal oversight every step of the way and his wife Diane (think Fixer Upper) helped us decide on the features and colors we wanted in our new home. We never had to worry or feel that we weren't getting exactly what we were promised. Integrity? I've met him! I have both of their contact numbers on speed dial in my phone. (and what's more, they are on my Christmas Card list!) Please contact them to discuss the building or rebuilding of your home; they can be trusted!"

- Mike and Cherie T.
Find Us On Facebook